Jump to navigation
Jump to search
Interface
[
edit
]
The main interfaces of the game are Inventory, Minimap, Chat/Mission Box, Speedometer, and the Bottom Bar.
Inventory
[
edit
]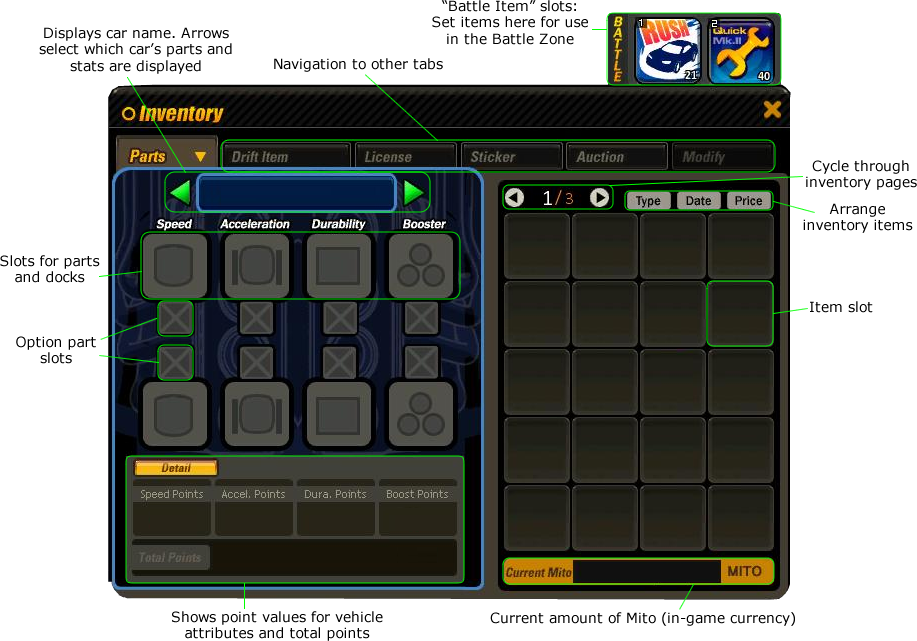 The inventory page allows you to see any and all items in your inventory. To the left, there is your current car's details and parts equipped. On the right, there are the items you have available. Note: If an item is greyed, then it means that you are not a high enough level to equip said item.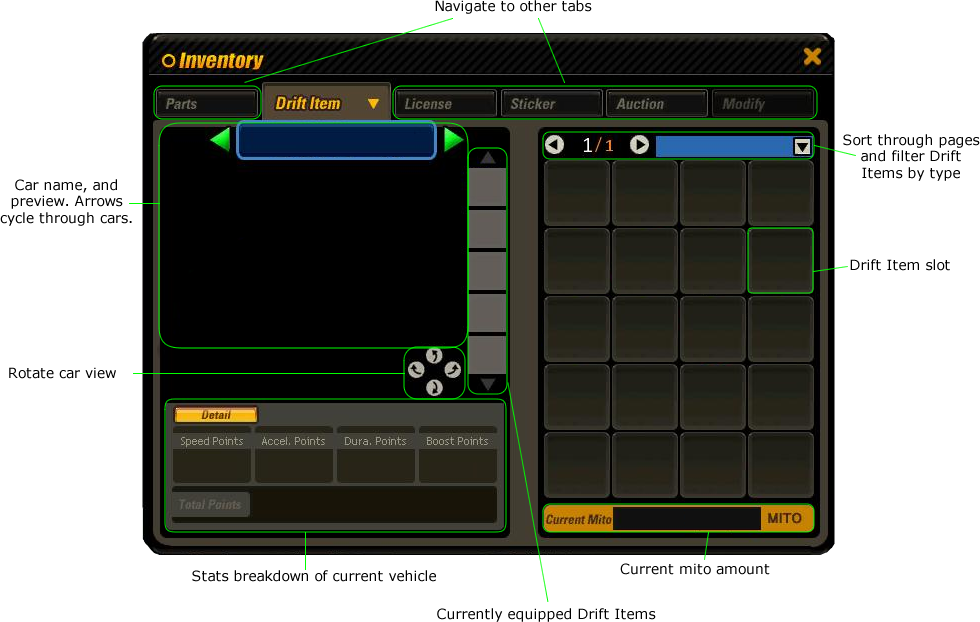 This is where you can view your car and apply/remove and drift items available.
Where you can apply/remove/manipulate any available stickers.
The tab that displays auction information. This only shows items you are selling, if you wish to register an item, drag it onto the left side and a fee will be taken from you based on the selling price. When an item is sold, you will be notified, but to get the money from the sold item, you must go to the auction tab and click the "Sold" button.
Minimap
[
edit
]
Pressing M opens up the map interface. It is an expanded form the smaller map on the bottom-left corner of the gameplay screen, which shows the map of an entire city, along with notable landmarks and various points of interest. An example map interface is shown in the image below. Although it is a map for Moon Palace, in all city maps, north is the top of the window.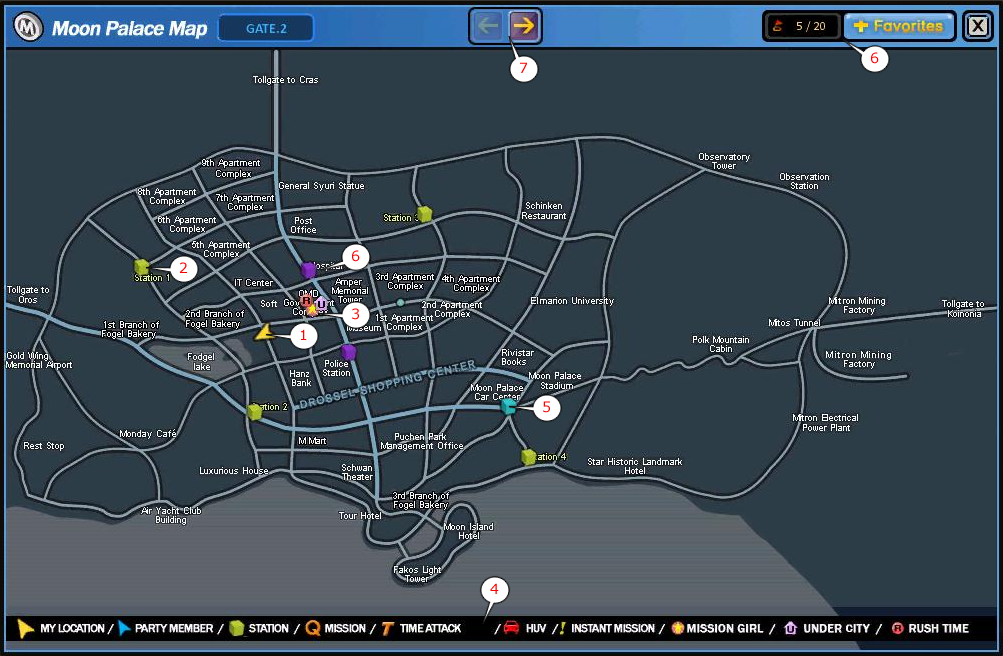 The corresponding image numbers are:
Your current location and direction.
A station. The name of the station is always next to this icon.
Some more points of interest. From left-to-right, they are:
The map legend, which explains the icons from the previous numbered item.
The exchange place for Mittron Crystal Powder.
The location of a Repeatable Mission.
Arrows to cycle between city maps.
Allows locations to be bookmarked for the Auto-Drive function.
Chat/Mission Box
[
edit
]
Speedometer
[
edit
]
Bottom Bar
[
edit
]