Jump to navigation
Jump to search
This is the first game in the Ragnarok Online series. For other games in the series see the Ragnarok Online category.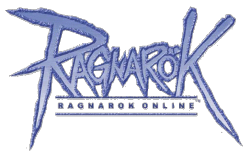 Neoseeker Related Pages
Links
Ragnarok Online is a MMOG RPG set in the fictional land of Midgard. Although there is a background story, the game is open-ended. Players can choose from a variety of job classes. A typical activity on Ragnarok Online would be leveling characters and finding powerful equipment and items. These can be used to fight monster bosses or in one on one combat with other players. A big feature of this game is the War of Emperium, in which different factions, or guilds, can battle for and take castles. These castles give access to dungeons and treasures only available to the residing guild. Ragnarok Online has a vibrant economy as well. This economy is based on buying and selling regular and rare items dropped by monsters through the use of Zeny, the Midgard currency. Ragnarok Online offers anime-style 2D characters on 3D backdrops and is updated monthly.
Table of Contents
Item Overview
Guilds and War of Emperium
Non-Playable Characters
Character Jobs and Skills
Novice Class
First Job Class
2-1 Job Class
2-2 Job Class
Transcendent 2-1 Class
Transcendent 2-2 Class
3-1 Class
3-2 Class
External links
[
edit
]
Official sites
[
edit
]
Fan sites
[
edit
]