Jump to navigation
Jump to search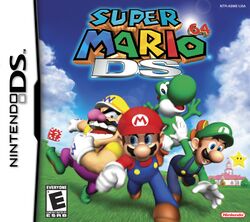 Neoseeker Related Pages
Links
Super Mario 64 DS is a re-release, updated port of Super Mario 64. As such, it is a 3D platform game with some adventure elements. It was developed and released by Nintendo on November 21, 2004.
The DS version raises the total number of Power Stars to 150, offers a choice of four playable characters, and features multiplayer and mini-game modes.
There is a slight plot twist from the original: this time, Yoshi, Luigi, and Wario also enter the spotlight. However, Mario, Luigi, and Wario are also trapped in the castle, and Yoshi has to save them!
Table of Contents
Castle ground floor
Castle basement floor
Castle upper floors
Secret Levels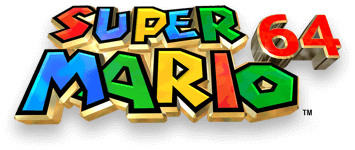 Secret courses and stars
Character courses