Jump to navigation
Jump to search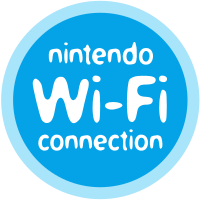 Nintendo Wi-Fi connection is an online service run by Nintendo to facilitate free internet play in compatible Nintendo DS and Wii games. As of May 20, 2014, certain online functionality offered through Nintendo Wi-Fi Connection is no longer accessible. The discontinued services include online play, matchmaking and leaderboards for many Wii, Nintendo DS and Nintendo DSi games, though a revival known as Wiimmfi does exist.
For a complete list of games:
Pages in category "Nintendo Wi-Fi Connection"
The following 73 pages are in this category, out of 73 total.