Jump to navigation
Jump to search
After the Pokémon logo will vanish, you will start a new game. You'll see a man, he will introduce himself as Professor Elm, the Pokémon Professor of the Johto region. He will ask for the time. It is recommended to give accurate time so that time-based events will occur properly.
Controls
[
edit
]
These are the controls for Pokémon Gold, Silver and Crystal.
| Control | Action |
| --- | --- |
| | Move character |
| | Select/Talk to people |
| | Exit out of a menu |
| | Menu |
| | Use registered item |
Your Name
[
edit
]
Your name is one thing you have to choose. You may pick your real name, a pre-made name, or invent a cool name of your own. Words are, naturally, written with letters. Letters get picked using the

for navigation and

for selection. Press

for different sets of letters. Pressing

will cause the marker to jump to the "Finished" button.
Your Starter Pokémon
[
edit
]
You get to pick the starter in a later stage of the game, but you should start thinking about who you'd like to pick. Generally, for beginners, Cyndaquil is considered the best.
Cyndaquil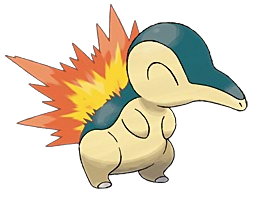 With only about 9 Fire-Type Pokémon in the whole game, Cyndaquil will make an excellent choice. Fire-Types has the best stats for attack. Their Attack and Special Attack are on most cases, the highest. Cyndaquil will work well on the Bug-Type Gym, the Steel-Type Gym and the Ice-Type Gym.
Chikorita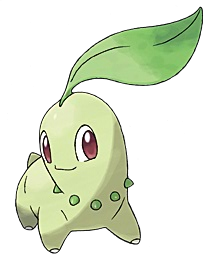 Chikorita is a good choice for those who want a challenge. Chikorita's stats aren't brilliant, and won't get much better as it evolves. Even though Grass-Type moves are generally awesome, this Pokémon isn't very recommended for beginners. Chikorita will not have a type advantage over any of the 8 gyms of Johto.
Totodile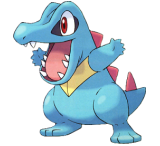 Totodile, another great Pokémon. Totodile is unique in that he is one of the only aggressive Water-Type Pokémon in any game. This could be both a good thing, and a bad thing. Water types are generally good with Defense and Special Defense, but this little guy is actually better in Special Attack. So if you want a defensive Pokémon, Chikorita will be a better choice. Totodile will possibly work well on the Dragon-Type gym where he can learn Ice-Type moves.