Jump to navigation
Jump to search
Mission Briefing
[
edit
]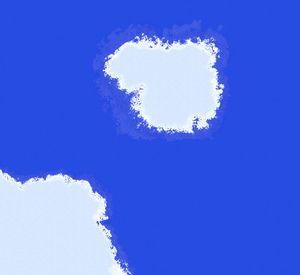 Arm holds all but Gelidus... but the fools have wasted too much time already. The implosion device is undergoing final adjustments. Soon the galaxy, and Arm, will be no more... and Core will stand alone in a new more perfect galaxy.
Intell-Tap:
Arm is becoming increasingly desperate. But they will be throwing themselves against our improved technology. The hail storms that we have become accustomed to will hamper them, and work for us... so long as you use the new pop-up weapon technology.
Repair between battles and hailstorms. Arm may have an endless supply of reinforcements, but we must make each unit count.
For just a little longer.
Destroy all of the Arm units.
DO SO NOW
Map Info
[
edit
]
| Planet | Size | Tidal Strength | Solar Strength | Wind Speed | Gravity | Max Units | Water Damage | Surface Metal | Moho Metal |
| --- | --- | --- | --- | --- | --- | --- | --- | --- | --- |
| Ice | 12x11 | 20 | 16 | 3000-4000 | 112 | 250 | 0 | 3 | 40 |
Hail

| Area of Effect | Edge Effectiveness | Damage |
| --- | --- | --- |
| 32 | 0.5 | 50 |
Storm

| Difficulty | Radius | Density | Duration | Interval |
| --- | --- | --- | --- | --- |
| Easy | 1174 | 200 | 155 | 621 |
| Medium | 2000 | 291 | 243 | 400 |
| Hard | 2000 | 408 | 300 | 379 |