From StrategyWiki, the video game walkthrough and strategy guide wiki
Jump to navigation
Jump to search
Table of Contents
Stuff Packs

In this tutorial, you'll aquire the basics of building a sim's house so that they'll have somewhere to live. To start,

on the build mode icon or press F3 to enter build mode.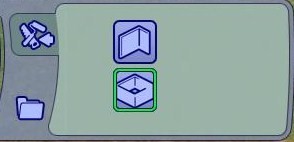 To start the house,

on the walls icon. Then either select the room icon or press Shift. Drag your cursor over the desired space to immediately create a room. Next you'll need to add a door.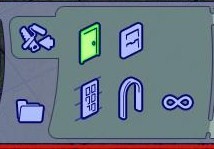 on the doors icon. Choose a door you like and place it on one of the wall segments. Doors can only be placed on walls. To add some windows,

on single story windows then choose a window and add it just like you would add a door.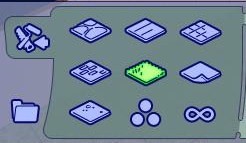 Now to decorate the area.

on the flooring icon. There are several types of flooring but note that they all function the same. Simply drag the floor across an area or press Shift to cover the whole room.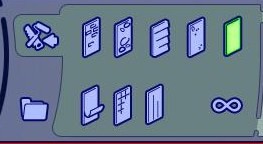 Go back and select the wall covering icon. All wall coverings function the same but are split up for convienience. Choose a wall covering for indoors and a wall covering for outdoors. To apply, hover over a wall space and

to cover the single space or press Shift to fill the whole room.

Next you need a roof.

on the roof icon then press Page Up. The easiest way to add a roof is to go through auto roofs.

on the hipped auto roof and you're done.